Welcome to Range End Golf Club
A babbling brook and three small ponds come into play on nine holes making this mature, relatively open, course challenging. Add fifty bunkers and it doesn't take long to recognize that those who hit well placed shots will reap greater rewards than those of the grip it and rip it school of golf.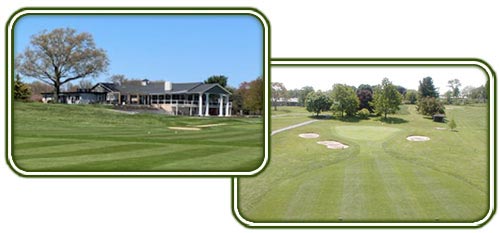 Opening in 1955 as a private country club, this gem of a layout had been a well-kept secret for forty years. In 1995 local businessmen acquired the property. The new owners made substantial upgrades to the golf course and opened it to the public.
The one thing we couldn't improve upon was the natural beauty. The brook, ponds, mature flora and mountainous backdrop, that offers awe-inspiring scenic vistas, work together to enhance the round immensely. Range End Golf Club features small manicured greens with open approach shots. Several choices of tees offer challenges for players at any level of skill.
Range End Golf Club is located within thirty minutes of Harrisburg, York, Carlisle and Gettysburg.